HandL GCLID Reporter
GCLID, short for Google Click Identifier, is a unique and hihgly encrypted tracking parameter that Google uses internally to transfer information between your Google Ads account and your Google Analytics account. As you know, GCLID is not directly available in Google Ads, so it isn't possible to associate GCLID data with the users/campaign/location in Google Ads.
HandL UTM Grabber allows tracking GCLID throughout the conversion. With the GCLID collected and GCLID reporter, now you can create daily report associating every single GCLID to your campaign, ads groups and even to the level of ads creative. You can also see which location GCLID is associated, and if it is search ads, you can see the exact (or phrase) keywords used for corresponding GCLID value. In addition to that, you'll see the placement, click type (engagement or headline), device, ads network and more.
See a sample report (It opens in Google Spreadsheet)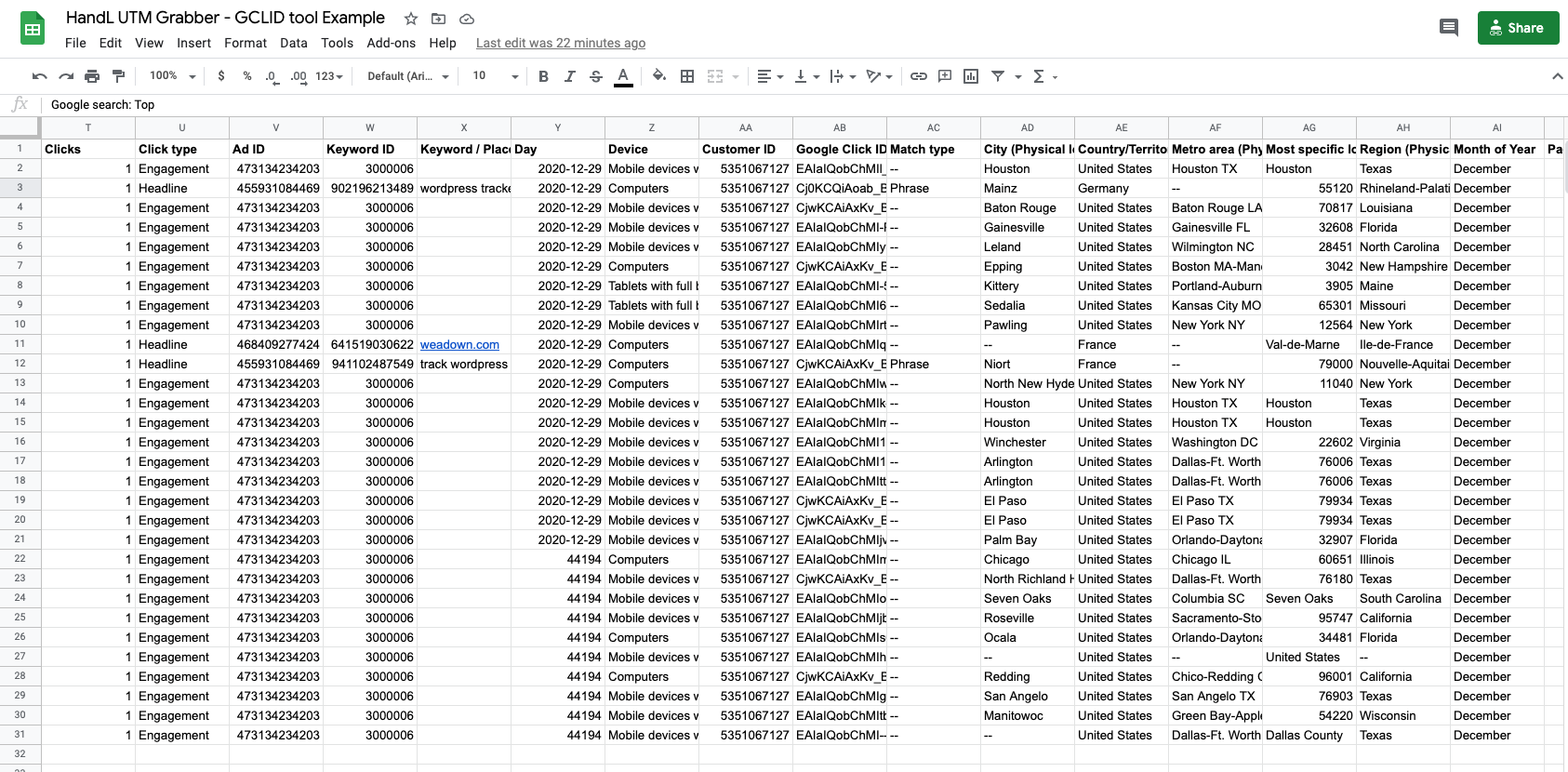 Temporarily, this tool is available to ALL paid subscribers completely for FREE. No IFs and BUTs.
How to use it?
Go to Apps section
Login to utmgrabber.com and click your name and select Apps from the menu.

Authorize with Google
We never access any sensitive information in your account. We only save refresh_token and your advertising account ID to generate the report, nothing else. See our privacy page for more.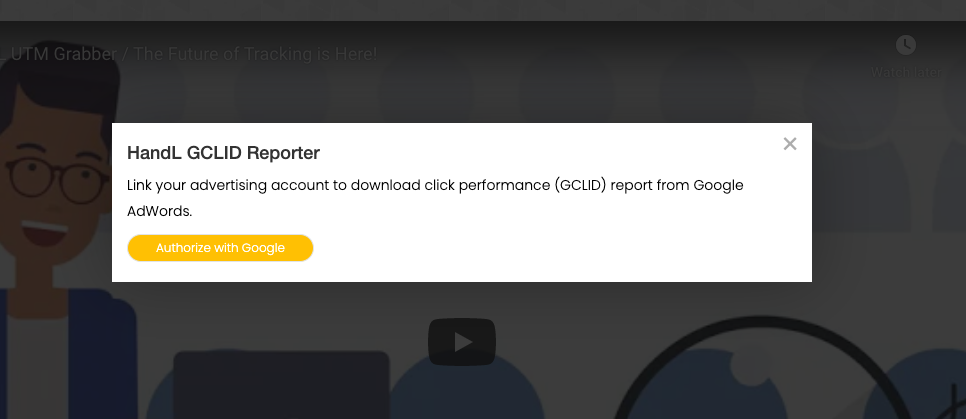 You will be taken to Google login website. Login using your Gmail account that is associated with your Google Ads.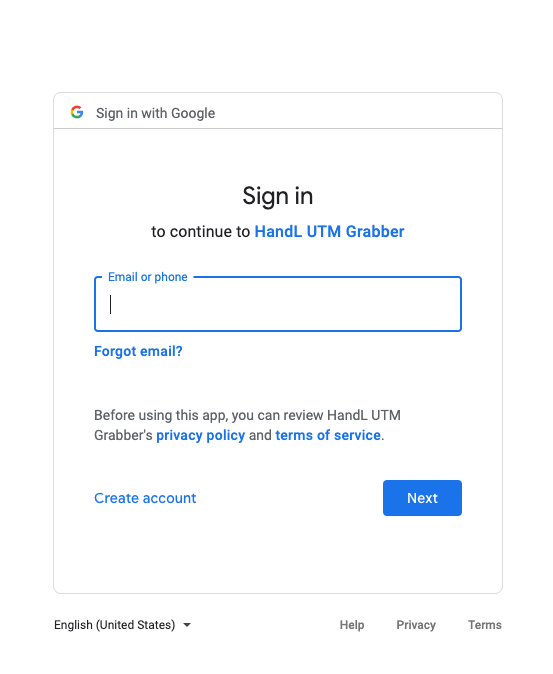 You will be taken to a confirmation page like the shown below. Click Allow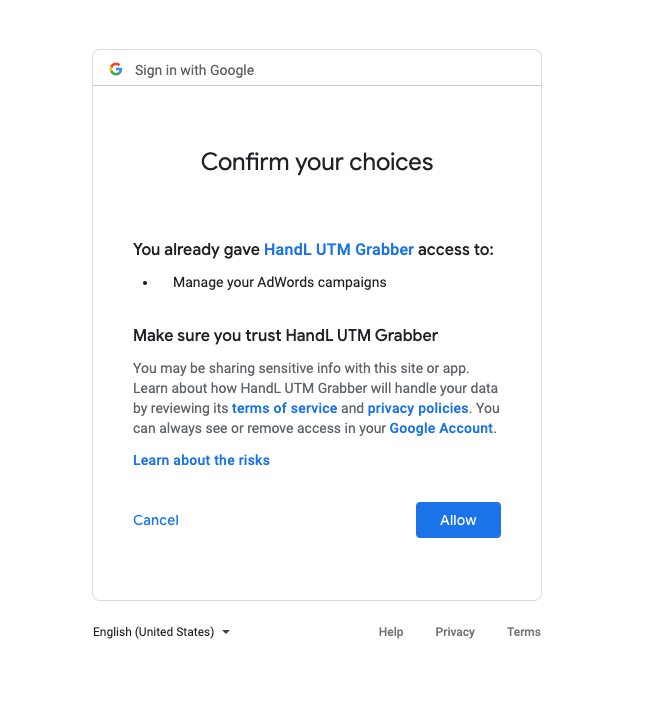 And you will be taken back to our website (utmgrabber.com). Go to Apps again.
Select Ads account to use
All the ads accounts will be displayed like shown below. Select the one you'd like to use.

Download the report
You can download the report right away. This will only download yesterday's data (for now). Visit us again next day to download the report again daily. You do not need to go through authorization steps again the next day.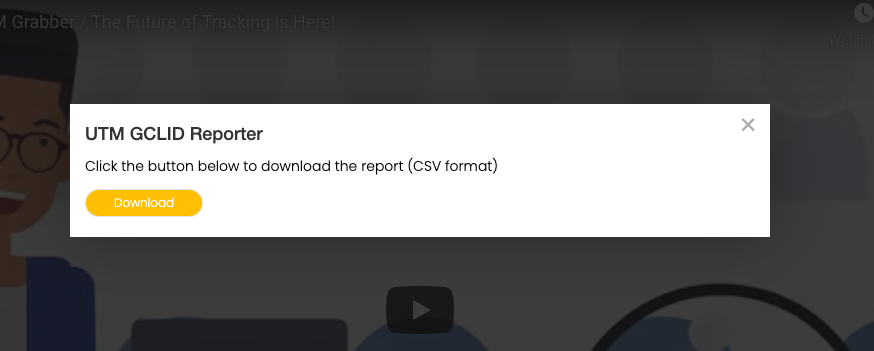 Any question, help needed? don't hesitate and click the chat bubble at the bottom of the page.